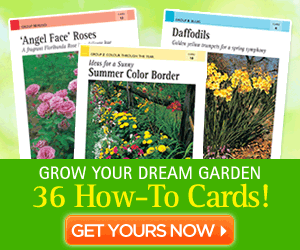 Discover how easy Gardening can be for just $5.95 – Plus, get a FREE GIFT! – Includes 36 How-To Gardening Cards, 3-Ring Binder & Divider Cards – An incredible $47 value! – Get a FREE 7-Piece Houseplant Gardening Tool Set — $25 Value! – Each how-to card is packed with step-by-step instructions, specialty tips and full-color photographs. – Start building the garden of your dreams today! – Exclusive offer not available in stores!
Categories: Freebies, Hot Deals, Lawn & Garden, Online offers
Sorry, comments are closed for this item.